Building
MOVE IN NOW! CONTACT US TO SCHEDULE A TOUR.
Gridiron's industrial-chic, modernized heritage architecture—apropos of the historic charm of Pioneer Square—extends skyward into beautifully curated contemporary homes designed with in-city living and convenient location in mind.
Inside, award-winning designers have created home that boast calm and contemporary palates with quality finishes such as hard-surface flooring, energy-efficient appliances and gas stovetops, polished Pental quartz countertops and backsplash, under-cabinet lighting, and more.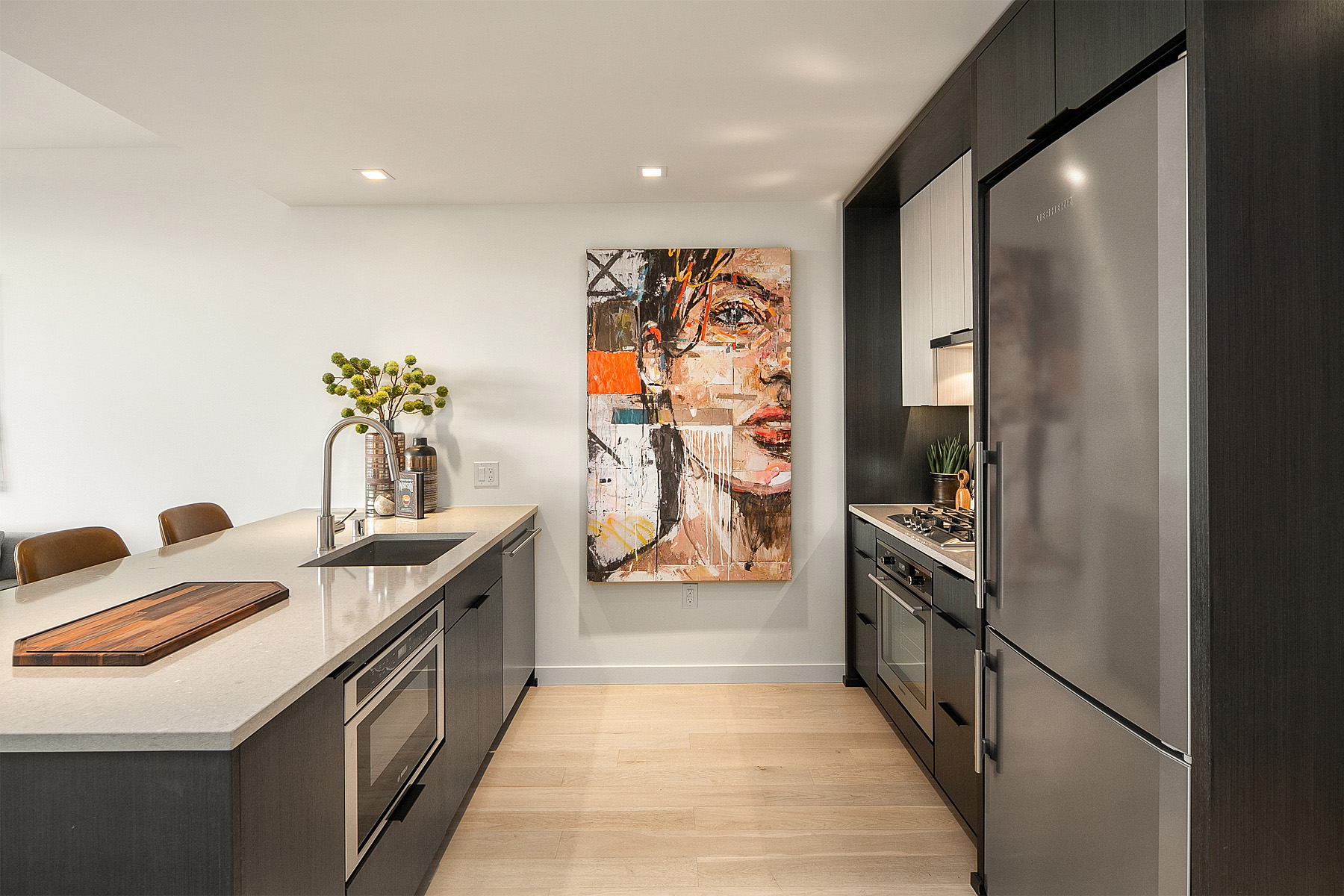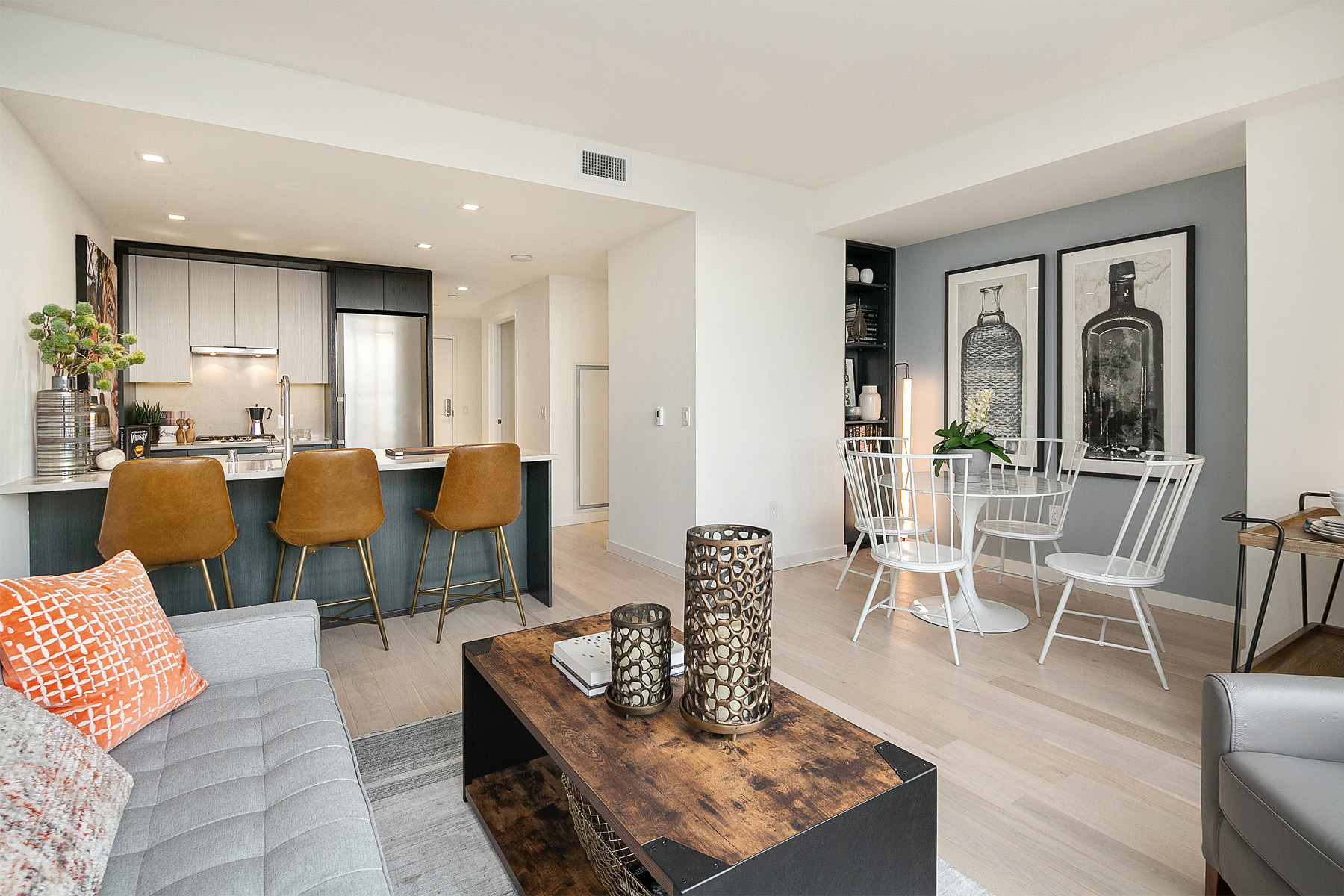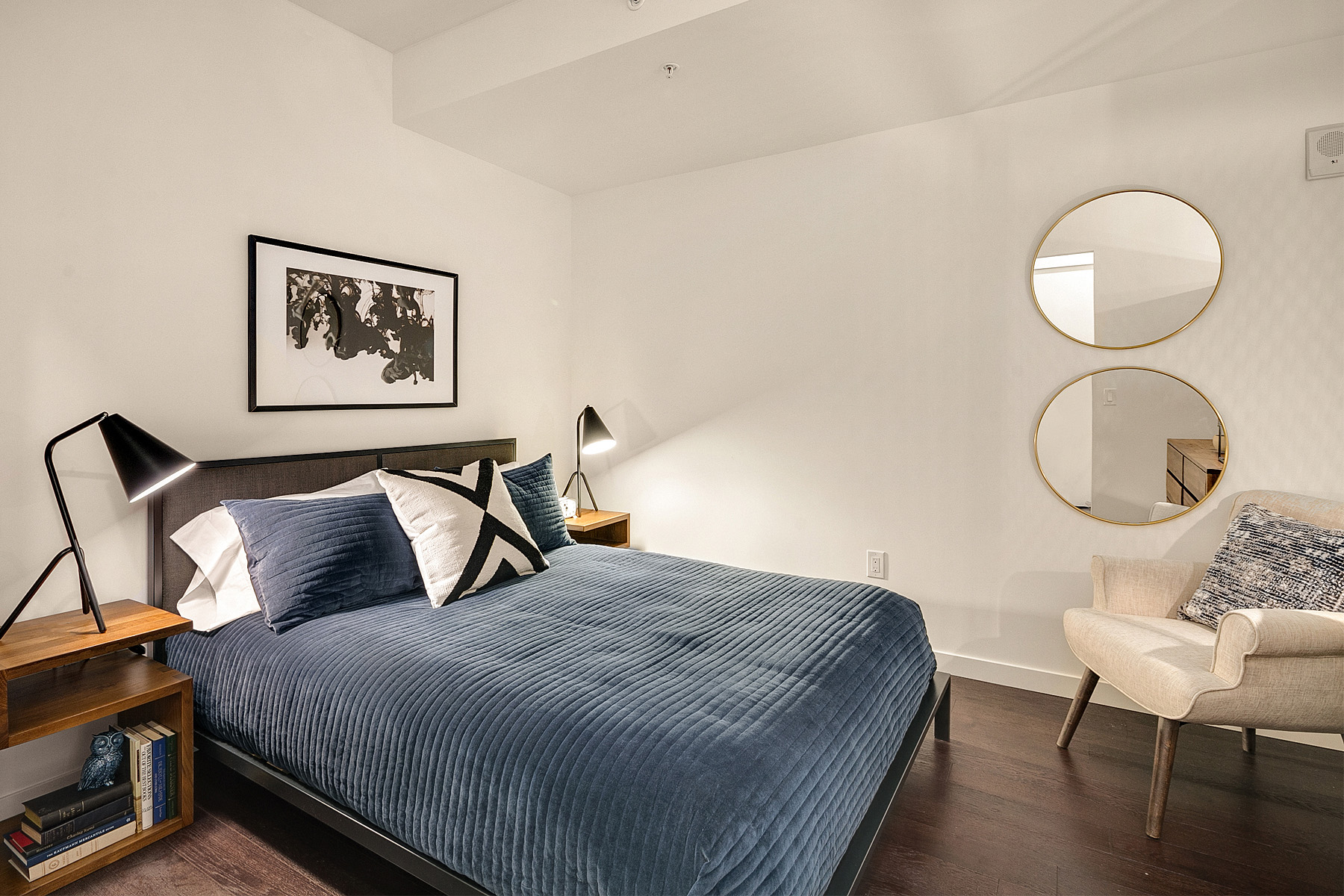 Convenient proximity to city excitement is a major advantage of life at Gridiron, which stands positioned next to Seattle's new waterfront, Pioneer Square, and the vivacious Stadium District. However, everyone requires their personal oasis in the midst of the exhilaration. Gridiron's nine-foot ceilings give residents optimal vertical height and an open-air atmosphere, while every unit is finished with the highest residential standard soundproofing (STC Rating 55-60) to ensure peace when it's needed.
The building's rooftop also features a calm and elemental palette with seating areas tucked away so that you can quietly enjoy a glass of wine and the beautiful vistas by the warmth of the sun or a cozy fire. In any season, your home is a personal retreat.
Visit Us
SALES CENTER + MODERN HOME SHOWCASE
590 First Avenue South | Seattle, WA
Open Wednesday to Sunday from 11AM-6PM or by appointment.
Exclusively Represented By:
Moira Holley + Scott Wasner